Virgil van Dijk Wiki Biography
Virgil van Dijk was born on the 8th July 1991, in Breda, Netherlands, and is a professional soccer player who currently plays as centre back for the English side Liverpool, following a club record-setting transfer worth £75 million, from another English club, Southampton.
Have you ever wondered how rich Virgil van Dijk is, as of early 2018? According to authoritative sources, it has been estimated that van Dijk's net worth is as high as $19 million, an amount earned through his successful sporting career, active since 2011.
Virgil van Dijk Net Worth $19 Million
Of Surinamese ancestry, Virgil first played for Dutch club Willem II in its youth system, but after only one season signed with Groningen. After another season as a youth player, Virgil was promoted to the first squad in the 2011-2012 season, and remained in Groningen until the end of 2012-2013 season, during which period Virgil not only proved that he was a quality defensive player, but also a striker, as he netted seven goals in 66 games for the famed Dutch team.
Following his successful showing in Dutch Eredivisie, Virgil attracted interest from the Scottish Premier League side Celtic, and for a fee of £2.6 million changed jersey colors, a contract which would keep him at Celtic Park for the next four years. He continued to improve on the field, and in the first season for his new team scored five goals, including the victory goal against St. Johnstone, with the club winning the Scottish Premiership in 2013-2014, and 2014-2015 seasons. His price was gradually increasing thanks to his successful performance for Celtic, not only in the domestic league but also in European competitions, in which he contributed to Celtic's success with two more goals.
However, after three successful seasons in Scotland, Virgil was sold to Southampton for £13 million on a five-year deal, which only increased his net worth. Virgil continued with his great plays at both ends of the field, scoring three goals in 38 games in his first season, and leading Southampton to finish the season as the 6th best team in the league, which was the team's highest position in its history in the Premier League. However, the following year, the team changed seven players in the team, and the performance of the team degenerated drastically, though still managing to finish 8th team on the Premier League table, however, Virgil played in 21 games in the season though served as captain from January following the move of José Fonte.
Dissatisfied with how the club was operating, he demanded a move and handed in a transfer request, making a public statement that he wanted out of the team. However, the team refused to sell him, and he continued to play for Southampton, which from the start of the season began struggling, with van Dijk playing only 12 games before being put on a bench after the 13th December.
Most recently, in January 2018 Virgil completed a transfer to Liverpool, worth £75 million, making his debut in the FA Cup against Merseyside rivals Everton, and scoring the winning goal so immediately becoming a legend, as he was the first player ever since Bill White in 1901 to score on his debut in the Merseyside derby.
Aside from a club career, Virgil has also played for the Netherlands national team, making his debut on 10 October 2015 in a 2–1 victory away from home against Kazakhstan in a qualification match for the UEFA Euro 2016. Since then, he has played in 16 games, but is awaiting his first goal for the national squad.
When it comes to his personal life, Virgil is in a relationship with Rike Nooigedagt, with whom he has a three-year-old daughter.
| | |
| --- | --- |
| Net Worth | $19 Million |
| Date Of Birth | July 8, 1991 |
| Place Of Birth | Breda, Netherlands |
| Height | 1.93 m |
| Weight | 92 kg |
| Profession | Footballer |
| Nationality | Dutch |
| Children | Nila van Dijk |
| Parents | Ray Van Dyke, Ruby Van Dyke |
| Twitter | https://twitter.com/virgilvdijk |
| Instagram | https://www.instagram.com/virgilvandijk/ |
| IMDB | http://www.imdb.com/name/nm7700123/ |
Van Dijk CARS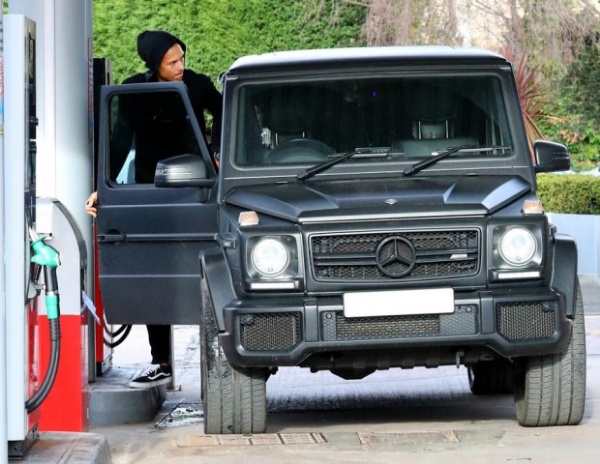 VAN DIJK HOUSE